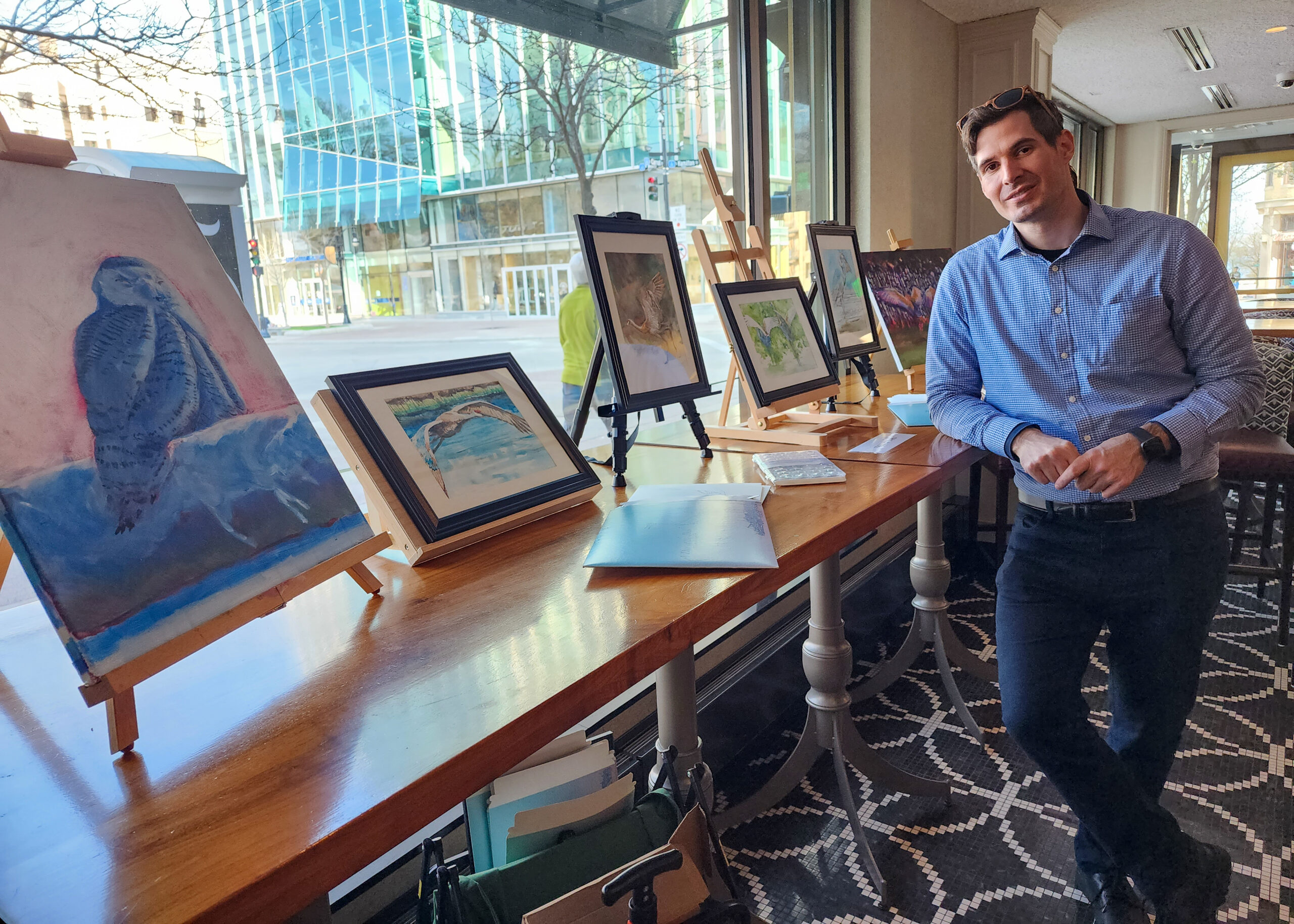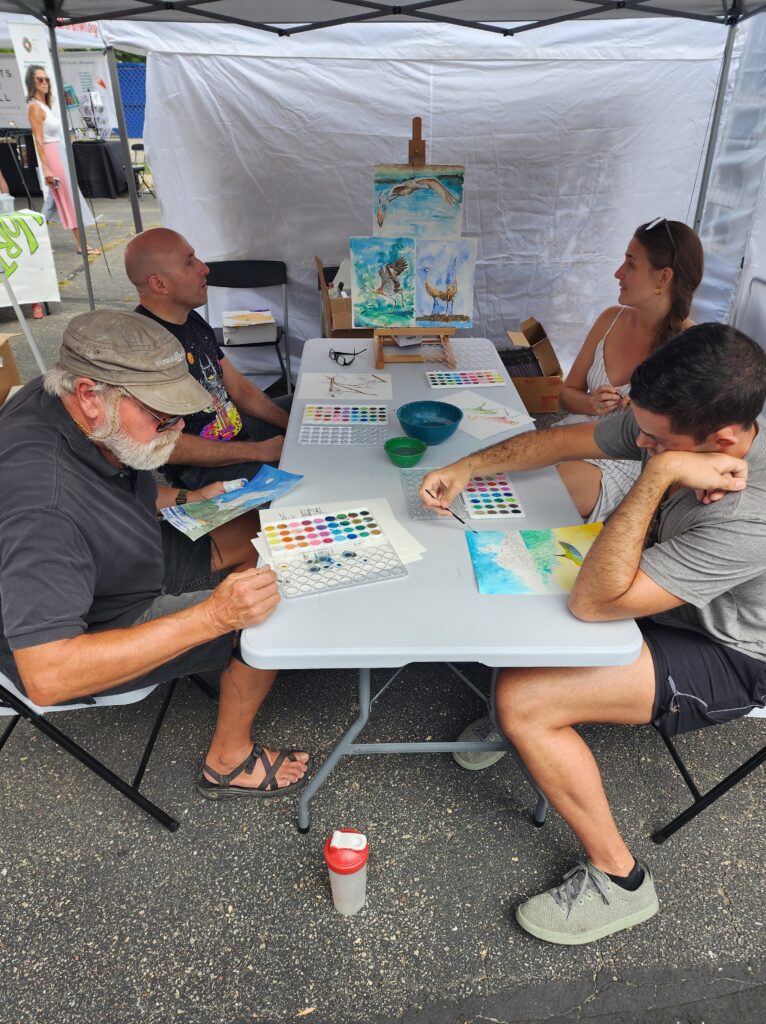 I create innovative art activities to help people connect with their creativity
My passion is making creativity and expression accessible. I find that we all are often out of practice with connecting with our creativity, and just need a little encouragement and unblocking. Many of my projects are focused on helping others to interact through creativity, and connect with others.
Contact Theo About Hosting a Watercolor event
Art Events and Exhibitions
Past and future art events featuring Theo's artwork
---
Upcoming art exhibitions, receptions, gallery events, and community-building
An artist's journey: blogging surprises, opportunities, and disappointments of an art career
Group Art Activities
Opportunities for Artists, Creatives, and Enthusiasts to gather and support each other.
---
Free and paid-for events to build community
Artists Making Art
Team-building activities
Web Business Workshops for Artists
Helping artists make sustainable businesses online
---
Let's build your portfolio website together!
Get started with Etsy
Complex project management for artists
Art Portfolios
Collections of Theo Howard's Artwork
---
Theo's paintings and watercolors of birds and nature
Paintings and drawings of Theo's favorite sports and martial arts
Process and prototypes of complex art projects
Art Kits and Coloring books
Reducing barriers to creativity
---
Learn to watercolor with prints of birds on watercolor paper
Coloring books to learn how to use colored pencils
Tutorial videos and supporting multimedia
About the Artist
Professional background and purpose
---
General admission and member discounts for two adults
Five free tickets per special exhibition
Six single-use guest passes per year
My first art show after the pandemic was at State Line distillery. I invited people from many different spheres of my life to hang out for an evening, and it […]

---

I have been hosting art events for people to come make art, as well as make new friends since 2015, even virtually over the pandemic. Now that things are returning to normal, I am renewing my efforts to have people gather again, and develop an art-making community.

---

Day at the pond watercoloring set contents, including several prints, watercolors, and envelope

---